Welcome to Louie Support Center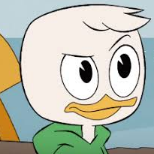 ---
aright stop, collaborate and listen . . .
---
What is this site for?
Louie Support Center is a web page you can bookmark to get to the latest news and support from Jia.
To find this page again, simply remember this link for your browser >>> bit.ly/louie-support
New Knowledgebase / Database / Bullentin Board / Online Forum / Discussions Site
I created a new database called Lotuie Support Center using a free bulletin board technology called Proboards.
You must first "Login" by clicking on the Login link on top right area of the main page using the email "louie.wu.io@gmail.com" as your ID and the password I texted you.
The puropse of this site is for us to share information such as links, news, information, and etc.
You can get to this site by going here >>> http://louie-support-center.freeforums.net//strong>
---
If you need to submit a help ticket, click on this
LINK
and type
"louie-support"
in the subject field and Jia will get a notification of your request and start work on it right away.